Hi Team,
I'm trying to setting dev env for Metasfresh in Windows 10. I use eclipse as the IDE.
I've followed the dev guide to import the repos, config maven and build the projects from maven cli.
http://docs.metasfresh.org/pages/developers/index_en
There were some failing tests in few projects. But I was successful in building the artifacts by skipping the tests (-DSkipTests)
http://docs.metasfresh.org/developers_collection/en/getting_started_ide_en.html
Following the steps to getting started in eclipse, I've imported the projects in the eclipse.
But, I'm not able to find the .launch files specified in the guide.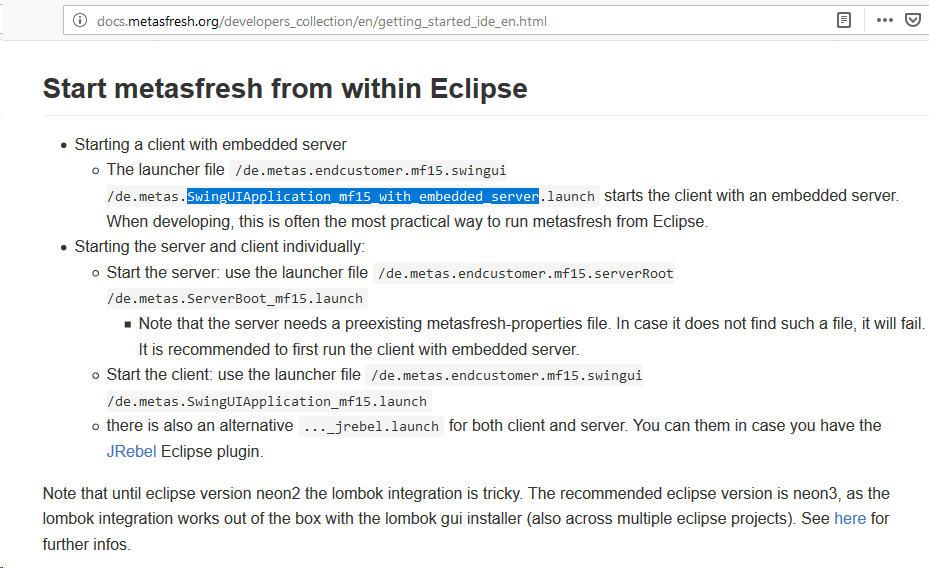 Can someone please help me understand how to run and debug the application from eclipse?
Regards,
Roopesh.