Hi,
I am receiving an error when trying to connect to the database. I can ping from my Windows client to the IP address of the cloud server on which I installed Metasfresh.
See attached screenshot of the error.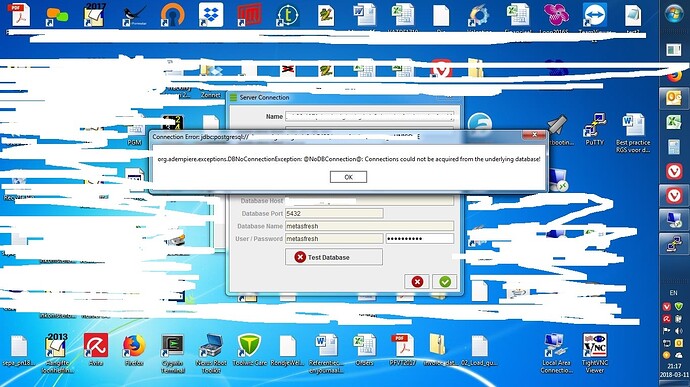 Does anybody has an idea on how to solve this?
Thank you.