Hello,
I want to use Metasfresh in Docker Conatiner and I have a few small start-up difficulties.
For my virtualization environment, I use Docker 20.10.6 build 370c289 on an Ubuntu 20.04.2. I assigned two sockets with 8 cores and 16 GB RAM to the Ubuntu VM.
I have used several Compose scripts including the standard script and the Compose script on the Metasfresh website. Both scripts work wonderfully, but when I try to log on to the web service, only an incomplete page is displayed to me.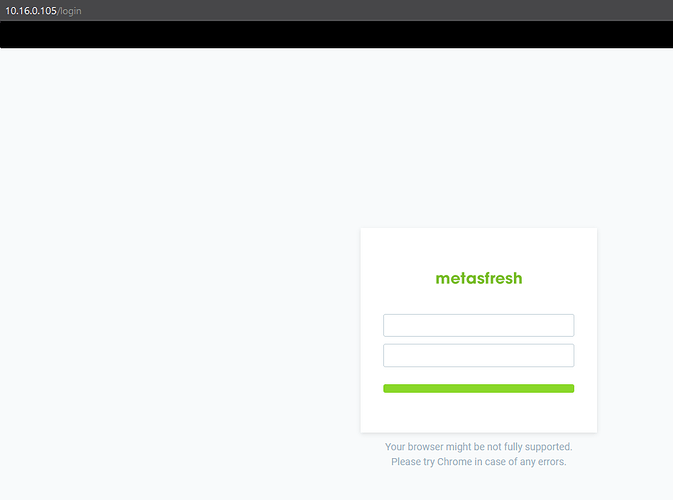 I also tried the Chrome, Edge and Firefox.
Can anyone help me further?